Meet the Slackline Open 2014 Jury
The 2015 jury members will be announced soon!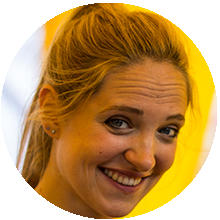 Giulia Bastiani
My name is Giulia Bastiani, I'm 30 years old and I'm from Italy. I started slacklining at the end of 2011 and I immediately fell in love with this sport. After only two months, I competed in the Girls Contest of ISPO 2012, where I also met many professional slackliners. I kept training, but I broke the ACL of my left knee in May 2012 during a slackline trip in South America. I took it slowly after my accident and began to focus more on waterlining, longlining and highlining. I decided to become a judge because I'm still very passionate about tricklining and slackline has become an important part of my life. I've judged in several contests around Europe, such as Gibbon French Slackline Open at FISE 2013, Montpellier (France), Goal Zero German Championship 2013, Fehmarn (Germany), Bilbao International Slackline Open 2013, Bilbao (Spain) plus other contests in France, Czech Republic and Italy.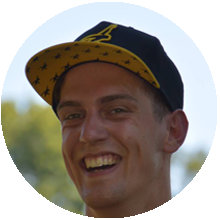 Jeroen Nepveu
Before tricklining was a big part of slacklining, Jeroen was already standing on the line. As it would go in that time, it was foremost a hanging around in the park with some friends and trying to do the most weird things on the line. That may be the same as nowadays but then is was mostly done with climbing equipment that wasn't made for slacklining. There was no such things as slackline brands. The most basic tricks that are used today weren't invented! As the sport grew Jeroen kept with it and discovered the other parts of the slackline sport, highlining and longlining. But in the end he stayed a trickliner mainly. As a trickliner he went on to achieve third place in the first highly unregulated Dutch national championships. He also was the first Dutch slackliner that learned the painful and slightly dangerous backbounce. a trick that demands falling onto the slackline with your spine in order to fly back up to a standing position. But foremost Jeroen focused on learning others to slackline. Together with friends such as one of the Netherlands best slackliners Nick ten Hoopen, he went on giving workshops and teaching hundreds of people to slackline. Through time Jeroen saw the sport of slacklining grow from a small hobby that mostly climbers did in spare time, to an international sport with a world cup circuit and a world championship. At the contests he learned from the best slackliners and slackline judges in the world. With this amount of experience he is the only Dutch person in the international panel of judges of the WSFED. This makes him a perfect fit to judge at the Slackline Open Renesse!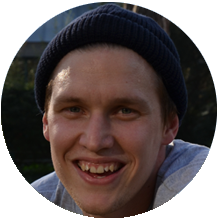 Jonas Elster
My Name is Jonas Elster and I am 27 years old and a Sport student living in Cologne. Four and a half years ago this is where I got in contact to slacklining for the first time and got hooked right from the start. Since then slacklining is my passion. So when the World Slackline Federation (WSFed) was founded in 2011 I was one of the first judges passing the examination to become a certified WSFed judge. From that time I was judging already quite a lot. Alone in 2013 I judged the Slackline World Cup in Munich, the German Mastership on Femarn and the Gibbon Slackline Open at the FISE in Montpellier just to name three of the biggest events for me personally. Every contest has it's own magic and it's always a great time to see all the riders and the community at these events. That's why I'm so looking forward to the Slackline Open in Renesse. It's definitely going to be awesome.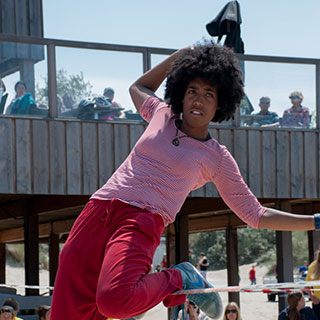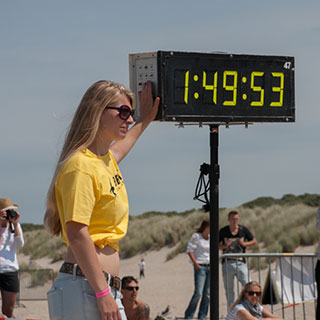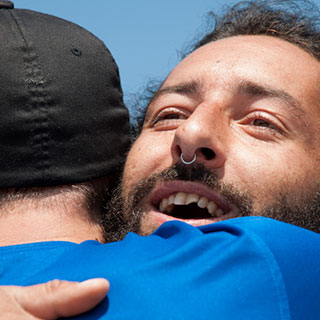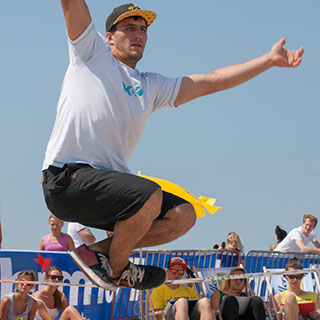 Welcome at the second official Formido Dutch Slackline Open Renesse, 12th and 13th of june 2015. Two days of sportive excitement, fun, sun, beach, dance and many many slacklining. Join the several demo's, get wasted at the opening party, watch the matches, try it yourself at the Funpark and meet the riders.. But most important.. Get impressed by the sportive ambiance and make Fun together!!
Organisation Slackline Open
When last year some guys came to me and asked if our company could support a new sporting event with some construction materials, wood and boards, I was extremely curious about their plans. I never had thought that this unique sport would surprise me so much. Me and my family visited all three days of the 2014 event and we enjoyed it to the max!. That Formido is now the actuall main sponsor and namesake of the 2015 Slackline Open Renesse event, was a simple conclusion and a no doubt descision. I'm really looking forward to the weekend of 12th and 13th of june and I sure hope that you all will join me to watch, enjoy and relax!
Mark Lemsom - Formido

After a very succesfull first official Dutch Slackline Open last summer and some unwanted space on my bucketlist we decided immediately to continue this event and I'm very sure that Renesse is ready for the second episode of #SOR. I'm happy to be part of the organisation and I hope to meet you all again soon at our event. See you.
Berry Lindenbergh (org.)

We're very looking forward to the next official slackline event in Holland. Every single organisation minute is wurth to surpass last years succes! The pleasure and fun we had together was absolute fabulous! Also this year we managed to unite with several enthusiastic partners and we're proud to be part of this sportive event. With all our media expertise and available event ingredients we will try again to accomplish the unique locations, sun, sea, beach, dance and people having fun! In short terms.. It will be awesome again!
Jean-Paul Kotoun - Vibez Factory (org.)

As a true sports fanatic I really enjoyed last year of the Slackline Open Renesse. Partly because of the convincing enthusiasm of the organization, but also the sporting aspect , the environment and the music of my friend DJ Benjamin Scott, brought us as professionally sound and light company quickly to the conclusion that we wanted to lend our assistance to them. We are pleased that we can support this event with our Sound Systems and knowledge! I see you there ?
Lennart 't Mannetje - Sound-Delight