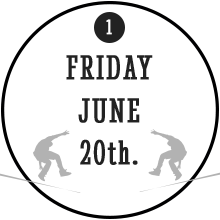 Demo's and Openingparty
Come to the centre of Renesse and see the spectaculair slackline demonstrations, meet the riders and join them at the amazing opening party at Café Simpel..
Read more..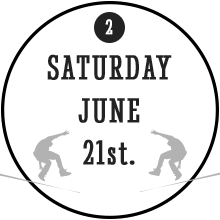 Official matchday
Beach Funpark
A special and exciting day at the Renesse beach. With the very first official Dutch Slackline Open and the Beach Funpark for your first slackline try-out and many more..
Read more..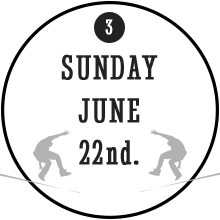 Fun, Demo's and
Try-outs
In case you've missed the first two days. Here's your last oppurtunity to meet some of the best international riders, see the demonstrations and get the taste of slacklining too..
Read more..